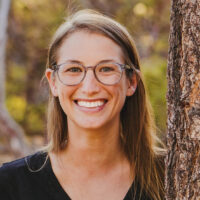 I grew up in Westchester, New York with 3 German Shorthaired Pointers and 3 human siblings. While I grew up surrounded by dogs and humans who love dogs more than most other humans, I didn't decide to pursue veterinary medicine until halfway through college. After spending time shadowing several different specialists one summer, I fell in love with internal medicine and my love for the specialty strengthened throughout vet school and my rotating internship. I love the variety of cases we manage, the challenges of puzzling cases and balancing multiple co-morbidities, and long-term client and patient relationships.
I currently live in Bethesda with my husband (who is also a veterinarian), our tripod mutt Snoopy, crazy calico cat Penny, and Senegal parrot Wellington. In my free time, I enjoy hiking, yoga, eating and criticizing the baked goods my husband makes, and spending time with my family.
Clinical areas of Interest
Endocrinology
Nephrology
Immune-mediated diseases
Infectious diseases
Why do you work at Friendship?
The culture of collaboration as well as the large Internal Medicine service at Friendship were the primary draws for me. I knew several people working at Friendship, and they all loved their jobs and are people that I am excited to work with again. I also enjoy teaching, so having the opportunity to work with rotating interns and specialty interns was another appeal.
Education
Bachelor of Arts (2008-2012) – Columbia University, New York NY
VMD (2013-2017) – University of Pennsylvania, Philadelphia, PA
Small Animal Rotating Internship (2017-2018) – The Animal Medical Center, New York, NY
Small Animal Internal Medicine Residency (2018-2021) – University of Pennsylvania, Philadelphia, PA
Board Certifications
Diplomate, American College of Veterinary Internal Medicine (SAIM)
Publications and Research
Cole SD, Harvey BK, Shea EK, Bradley CW. Amycolatopsis spp. infection with correlative histopathology from the paw of a cat. Submitted for publication (Veterinary Dermatology).
Shea EK, Hess RS. Validation of a flash glucose monitoring system in outpatient diabetic cats. J Vet Intern Med 2021; 35(4): 1703-1712.
Shea EK, Hess RS. Assessment of post-prandial hyperglycemia and circadian fluctuation of glucose in diabetic dogs using a flash glucose monitoring system. J Vet Intern Med 2021; 35(2): 843-852.
Shea EK, Berent AC, Weisse C. Vesicovaginal fistula in a dog with urinary incontinence. J Am Vet Med Assoc 2019; 255(4): 466-470.
Shea EK, Dombrowski SC, Silverstein DC. Survival analysis of hypotensive cats admitted to an intensive care unit with or without hyperlactatemia: 39 cases (2005-2011). J Am Vet Med Assoc 2017; 250(8): 887-893.