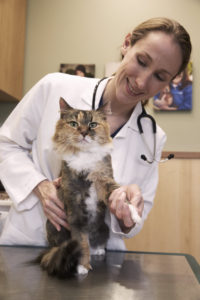 Friendship is fortunate to have some of the most accomplished and compassionate board-certified specialists in the country.  As in human medicine, board certification means that a professional has received many years of advanced training in a specific area of health care.  Your primary care doctor may refer you and your pet to one of the following services, if this level of care is in your and your pet's best interest:
Our Specialty Care Services
24/7 and Nearby
Our specialty services are all conveniently located within our hospital, which means you won't have to go all around town (or even out of town) for advanced care. Our convenient location keeps your pets close to you—and you close to your pets. You are invited and encouraged to stop by and see your pet at any time. We are open 24 hours a day.