Friendship Internal Medicine: Helping You to Aid Patients with Complex Conditions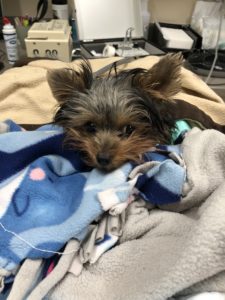 The board-certified internists at Friendship Hospital for Animals work tirelessly with you to diagnose and manage your patients' most complex and elusive illnesses. Our internists offer a unique approach, as they have the opportunity to collaborate with multiple other specialist in the same building, including a full-service onsite lab with a board-certified clinical pathologist. We have full imaging capabilities, including abdominal ultrasound, MRI, CT and fluoroscopy, that are supported by two boarded radiologists and our anesthetic protocols are overseen by our board-certified anesthesiologist.
Procedures and Services:
Interpretation of routine and advanced laboratory results.
Areas of diagnosis include endocrinology, gastroenterology, urology/nephrology, immunology/hematology, pulmonary disorders, hepatobiliary conditions, and infectious diseases.
Minimally invasive diagnostics and procedures including endoscopy, colonoscopy, rhinoscopy, bronchoscopy, and cystoscopy.
Interventional procedures such as urethral or ureteral stent placement, assitance with subcutaneous bypass systems.
Percutaneous biopsies to evaluate liver, kidney, and prostate disease, as well as abdominal, thoracic, or pericardial masses or effusions.
Placement of feeding tubes to provide nutritional and fluid support in the treatment of hepatic, pharyngeal, esophageal, and renal diseases.
Removal of esophageal, gastric, nasal, and bronchial foreign bodies.
Coordination of in-house evaluations and treatments that require multiple specialties including oncology, cardiology, and surgery.
Extracorporeal services including hemodialysis, hemoperfusion, and ultrafiltration.
Advanced nephrology and urology care.
How to Refer:
Call or email us directly at 202.567.2083 or imed@friendshiphospital.com