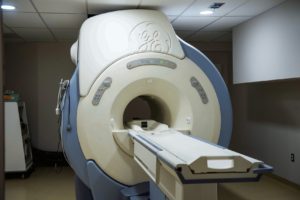 Having a pet with a sudden or chronic neurologic problem can be scary and overwhelming.  The Friendship Neurology Specialists team is here to help you work through these issues including a complete discussion of options for diagnosis and treatment. Once our plan is set, we help you along the way with adjusting therapy, monitoring progress and having candid discussions about the status of your pet's condition.  We work hand-in-hand with your primary care veterinarian and other specialists if needed to provide the best well-rounded care for your individual pet.
The goal of FNS is to help identify the location and cause as well as direct treatment of any problem involving the nervous system. These may include problems in the brain (seizures, tumors, strokes, vestibular animals, congenital problems and autoimmune diseases), spinal cord (intervertebral disc disease, weakness or inability to walk), nerves and muscles (diffuse neuromuscular problems) as well as toxicities, trauma cases or metabolic diseases affecting the nervous system.
Services offered:
Full neurologic exam (appointment and emergency basis)
Medical and/or surgical management of various neurologic problems
Full labwork (in-house and outside labs)
Digital radiography
Ultrasonography
CT
MRI
Cerebrospinal fluid collection and analysis
Neurosurgery: hemilaminectomy and dorsal laminectomy, ventral slot surgery, and spinal stabilization. Surgical correction of malformations in the nervous system. Surgical treatment for cervicospondylomyelopathy (Wobblers disease), brain tumors, and head trauma if indicated. Muscle and nerve biopsy. Ventriculoperitoneal shunt placement.
The FNS team also works closely with our board-certified anesthesiologist and rehabilitation & pain management staff.  In case of an emergency, Friendship's emergency center and ICU are open 24/7; and overseen by the only board-certified veterinary criticalists in the District.
How to schedule:
Appointments can be scheduled by the neurology coordinator at 202.363.7300.  Our coordinator will go over scheduling, pricing and any questions or concerns you may have regarding the initial consult, medications and the type of diagnostics generally associated with various types of neurological problems.  A referral by your primary care veterinarian is recommended but not required.