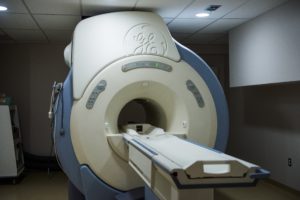 Friendship Neurology Specialists provides surgical and medical care, with the ability to perform necessary procedures with advanced diagnostic equipment, as well as, dedicated surgical facilities. We also guide those clients that would prefer less invasive treatments. Alongside your advice, we will build a treatment plan together to match the goals and needs of the patient.
Diagnostic workup varies from case to case as well as in conjunction with any previous workup the patient has had. Testing may include specialized blood tests, varying imaging modalities (including radiography, ultrasound and often cross-sectional imaging like MRI or CT), as well as cerebrospinal fluid cytology.
Our neurology team is equipped and experienced in the assessment and treatment of complex cases with both medical and surgical problems. We are equipped to manage or help manage chronic medical neurologic problems like severe or refractory seizures, autoimmune diseases, as well as, strokes and metabolic diseases that affect the nervous system. In addition, neurosurgical treatment is used when appropriate for intervertebral disc herniations, tumors in the nervous system, fracture repair and other illnesses or injuries affecting the nervous system. Together we hope to provide the best standard of care for our patients.
Services offered:
Full neurologic exam (appointment and emergency basis) and case review
Full labwork (in-house and outside labs) with board-certified clinical pathologist on staff
Advanced on site diagnostics include digital radiography, ultrasound, 16-slice CT, 1.5T MRI
Cerebrospinal fluid collection and analysis
Neurosurgery:

Hemilaminectomy
Dorsal laminectomy
Ventral slot surgery
Spinal stabilization
Surgical correction of malformations in the nervous system
Surgical treatment for cervicospondylomyelopathy (Wobblers disease)
Brain tumors and head trauma
Muscle and nerve biopsy
Ventriculoperitoneal shunt placement

Management of chronic neurologic diseases: a few examples include epilepsy (simple to refractory), autoimmune disease, infectious diseases, degenerative diseases and monitoring recovery from acute events and surgical procedures
Full rehabilitation and pain management services
Board-certified anesthesiologist with a fully staffed, experienced anesthesiology department
Availability for case discussion and consultation over the phone and through email
How to refer:
Contact the neurology service directly at 202.567.2082 to speak with Dr. Boozer or Dr. Haley.
Contact the main line at 202.363.7300 and ask to be transferred to Neurology.
If possible, email records to neurology@friendshiphospital.com or fax them to 202.363.7126. If any radiographs were taken they may either be sent digitally or you may give the client a CD copy for interpretation with us.
Emergent cases can be referred through our urgent care/emergency service for transfer to neurology. The attending doctor can contact the neurologist for cases admitted after hours.