A record number of new pet adoptions have happily taken place during the current pandemic.  With ample time at home to train and care for a growing puppy, many have determined now is a great time to adopt.  Additionally, dogs and cats that previously spent hours each day home alone, are undoubtedly a little perplexed by the shift in their routine.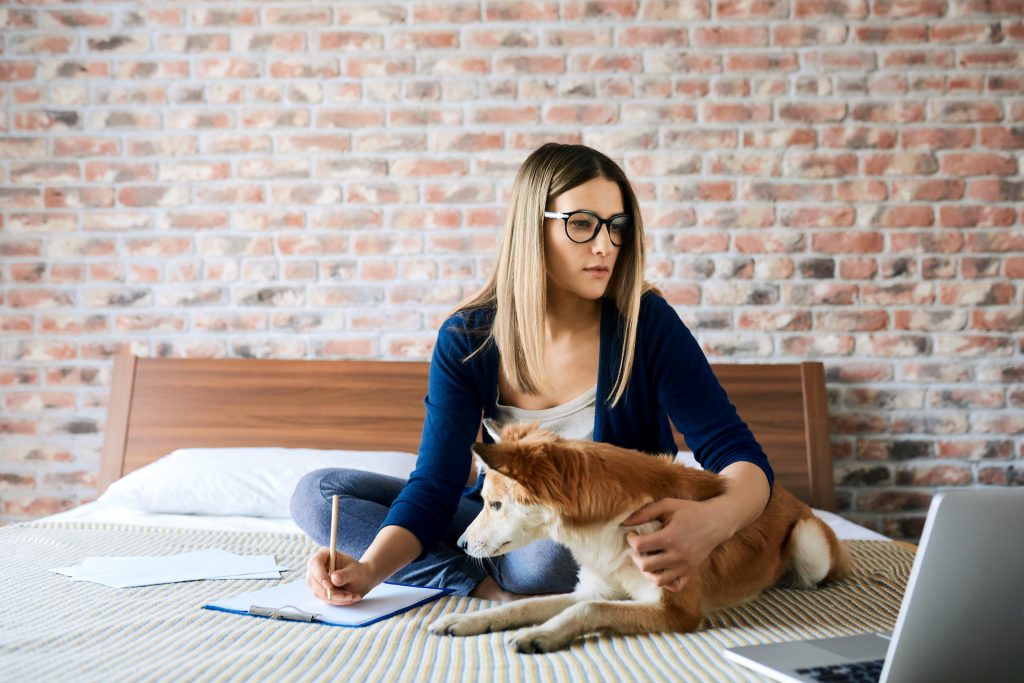 This is a unique experience and it leaves open the question of how will our pets respond once we begin to shift back to working more often outside the home? It is anticipated that some dogs with a more anxious nature may suffer from separation anxiety during this transition. There may even be some animals that will have never before experienced significant separation from their owners. What are some steps you can take to help ease the transition and hopefully mitigate the experience of separation anxiety that can emerge when life returns again to a more busy pace?
Fear Free Happy Homes offers a few suggestions: 
Start planning ahead!
Everyone in the family should take some walks outside the home without their dog. If you have a new puppy or adoptee who had not been left home alone yet, start out by leaving only for a few minutes at a time: 5 or 10 minutes only. Gradually, increase the amount of time you leave your pup at home.
Set up a camera or two to monitor your pet while you are gone. This will help you observe how your pet reacts and if there are particular triggers for your pet (outside noises etc).
Pair your leaving the home with a positive reward such as a treat inside a kong, puzzle toy or scattering treats around the home.
Things to Try
If you find signs of anxiety when you return: chewed up pillows, scratched door frames etc then there are a few things to try first: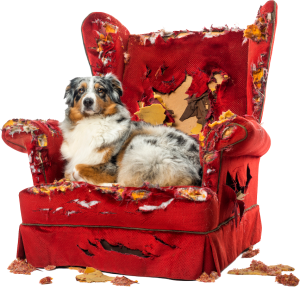 Try a pheromone product called Adaptil. This is a pheromone that mimics the pheromones emitted by a mother dog. Adaptil comes in a spray or a collar. 
Try a thundershirt.  This is a tight-fitting shirt or vest that helps evoke calm in your pet, sort-of like a hug.  
Nutraceuticals. Zylkene is a naturally sourced hydrolyzed milk protein that has calming effects and can be sprinkled over food daily.
Try a calming probiotic daily like Purina's calming care probiotic.  Increasing beneficial gut bacteria has been demonstrated to have a positive effect on the brain. 
Employ background noise to help induce calm.  Classical music and other forms of music have shown to ameliorate stress in our pets. 
When you do return to work, you may want to consider hiring a dog walker to help break up the day and provide some enjoyable time outside. 
Left untreated, separation anxiety often worsens over time. Behavioral problems are the leading cause of pets being returned to shelters. It is therefore vitally important to implement steps now to help your pets cope with triggers for anxiety such as physical separation.
Fear Free Happy Homes' mission is to prevent and alleviate fear, anxiety, and stress in pets by inspiring and educating the people who care for them. It is a terrific resource for you and your pet; and it's free to join! 
---
Dr. Cohen received her veterinary degree and completed an internship on the west coast before joining the Primary Care team at Friendship in 2006. Dr. Cohen is a Diplomate of the American Board of Veterinary Practitioners and her interests include senior wellness, ultrasonography, ophthalmology, endocrinology and urgent care medicine.
---