Are tennis balls safe for dogs?
Dogs love to play fetch but you need to be careful with the type and size of ball you use. Standard tennis balls have an abrasive outer surface that will wear down the tennis material with excessive chewing. There are "pet friendly" tennis balls that are made with less abrasive material, but even those balls can collect grit and dirt in the fuzz which can be abrasive and wear down the teeth; leading to dental issues over time.
Another concern of tennis balls, particularly for large breed dogs, is the risk of choking or ingestion of the tennis ball or tennis ball pieces. Constant chewing can weaken the ball and cause it to break. This can lead to choking or ingestion on the pieces. The ingested pieces can become lodged in the intestinal tract causing life threatening situations; which require immediate medical attention. It is recommended to use a smooth, durable, rubber ball that is an appropriate size for the pet to prevent wear on the teeth and choking.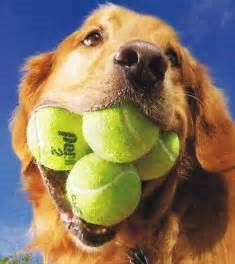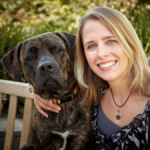 Dr. Rusk graduated from Purdue University and joined Friendship in 2001. A DC-area native, she first started at Friendship as a receptionist and technician. She completed a large animal surgical internship at the University of Pennsylvania before working in mixed animal private practice. Her professional interests include pediatrics, gastroenterology, endocrinology, and geriatrics. Dr. Rusk is currently a staff doctor on our Primary Care service.
* Featured image courtesy of Scripture by the Picture.