Easter Holiday Hazards
For many, celebrating the Easter Holiday means Easter baskets filled with candy and special baked goods and bouquets of spring flowers. It is important to remember that some of these can be potentially toxic to your pets.
Pets like to play with Easter grass and sometimes ingest it, which can lead to obstruction of the gastrointestinal tract.
Ingestion of chocolate can lead to vomiting, diarrhea, hyperactivity, and even dangerous arrhythmias.  Sugar free candies may contain xylitol, which can cause low blood sugar and liver toxicity if ingested.  Raisins, even in low
numbers, can cause kidney failure when ingested by dogs (and possibly cats).  Easter lilies (and all member of the lily family of plants) are highly toxic to cats. They can cause kidney failure with ingestion of even just the pollen or portions of the leaves or flowers. Cats are often attracted to the fragrant flowers and may inadvertently ingest pollen when grooming it from their faces or whiskers.
If you believe your pet may have ingested any of these it is important to seek prompt medical treatment.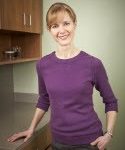 Dr. Kimberly Schultz graduated from Cornell University's College of Veterinary Medicine in 1997 after completing a bachelor's degree in animal science.  She practiced in Virginia for several years before joining Friendship in 2004.  Dr. Schultz works in our Primary Care department.
* Featured image courtesy of Vet West Animal Hospitals.