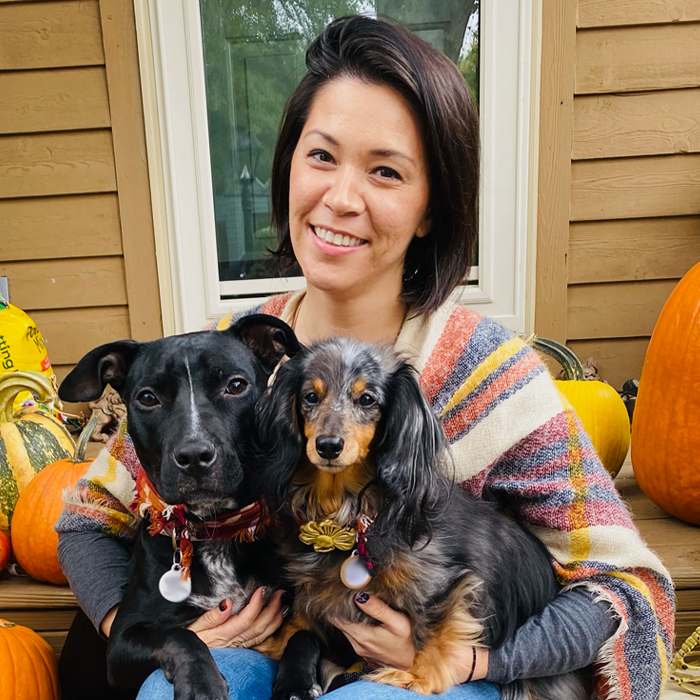 Meg Yagatich,
LVT
Practice Manager, Emergency Services
Being part of a military family, I moved a lot as kid. The one constant, no matter where we lived, was our pets. My parents always made every effort to show me how we can care for animals of all sorts, which I credit for my commitment to veterinary care today. I took my passion for animals to North Carolina State University where I earned a Bachelor's degree in Zoology with a minor in Environmental Science. Shortly after graduation, I moved to Maryland and began my vet med journey.
I spent a few years at Banfield and joined  the FHA family in 2013. When I started as a veterinary technician and immediately felt at home. I took every opportunity to learn more and develop my skills for patient care and became a licensed tech in 2015. Trusted with more responsibility as a supervisor, I pushed myself and everyone around me to live up to Friendship's mission of providing the best patient care possible. I am grateful to continue that work in my current position as Practice Manager, where I strive to provide the support each department and employee needs to do their best work while fostering Friendship's core values.
I currently live in New Market, MD with my husband, William, and two kids, Brody and Griffin. We share our home, beds and hearts with our fur family, two dogs, Tiny and Tonks, and two cats, Sena and Splotch. In my downtime, I enjoy crafting, running and outdoor adventuring with family and friends.