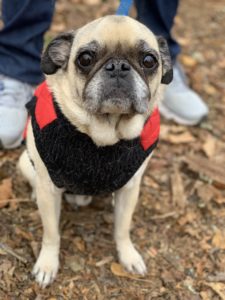 Einstein, a 12 year old pug, has had more bladder problems than most dogs. A year ago he was diagnosed with a bladder tumor that needed to be removed surgically. While the surgery was a success, it did take him some time to recover from anesthesia and get back to his normal self. Since that time he has undergone ultrasound evaluation of his bladder to look for tumor regrowth. The great news is that the tumor has not recurred. The bad news is that he started developing stones in his bladder. Over the past year the number of stones and their size were increasing and surgery was recommended to remove the stones. Looking for other less invasive options, Einstein's family brought him to Friendship Nephrology Urology for a consultation.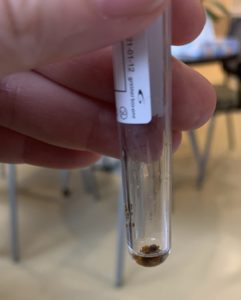 Even though Einstein had developed a large number of stones in his bladder, all of them were quite small. The largest were estimated to be 3mm in diameter. The small size of the stones allowed for a minimally invasive option for their removal, a technique called voiding urohydropropulsion (VUH). Einstein was anesthetized and a urinary catheter was passed into his bladder, which was then filled with saline. Once his bladder was full, he was propped up into a vertical position and the catheter was removed. His bladder was gently expressed, helping him to pass the small stones through his urethra. This was repeated a few times until all stones were removed, more than 40 in total! The total procedure time was about 20 minutes and Einstein went home the same day!
Because of the horizontal posture of dogs and cats, small stones can accumulate in their bladder that would normally pass while urinating if they stood on two feet like humans. The VUH procedure allows us to remove these small stones without having to perform surgery. It does not require a period of activity restriction or risk of incision infection. Einstein was back to his normal self by the next day!
VUH is just one of the methods that our nephrology/urology team uses to manage urinary stone disease. Please contact us to schedule a consultation for your pet!
---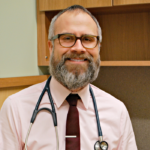 Dr. Foster graduated from the University of Pennsylvania veterinary school. Upon becoming a board certified internal medicine specialist, Dr. Foster spent four years running the hemodialysis and blood purification service at the University of Pennsylvania before coming to FHA in 2016.


---