Veterinary Internship
Friendship Hospital for Animals is a unique veterinary hospital because our hospital provides both primary care and advanced specialty care. Another unique feature of Friendship Hospital for Animals is that we are a teaching hospital. For the past 32 years our hospital has been committed to training and mentoring new veterinary graduates through our internship program.  Our first intern class started in 1984 with two doctors and has now grown to a class of twelve!
A veterinary internship is a year-long program of intense training for doctors who have recently completed veterinary school.  It is designed to mentor young doctors and provide them with a strong foundation for their medical practice.  In this year-long program, our doctors spend several weeks in each of our specialty areas: oncology, radiology, surgery, dentistry, primary care, emergency, internal medicine, clinical pathology, neurology and rehabilitation therapy.  Our interns can then spend one elective rotation outside the hospital.  This elective rotation can be tailored to personal interest and help provide exposure to another specialty not offered at Friendship Hospital for Animals.  For example, interns have spent time at the Smithsonian's National Zoo, local shelters participating in spay and neuter programs, and with local veterinary dermatologists or ophthalmologists.  During their year at Friendship Hospital for Animals interns are expected to participate in journal club, present clinical cases or research, and see patients as in integrated member of our hospital team.
To be selected for an internship, applicants go through a rigorous application and matching process.
Internships tend to attract veterinary graduates who are in the top of their class and highly motivated to improve and better their skills and knowledge.  An internship is not mandatory to practice medicine after completing veterinary school.
Each June, we welcome a brand new class of interns.  These doctors come from all across the country and sometimes abroad.  This year our newest intern class welcomes graduates from California, New York, Illinois, Florida, Grenada, Pennsylvania and Michigan.
Quick facts about FHA:
101 interns since first class of 1984-85
18 current Friendship staff doctors completed their internship at FHA
All doctors at FHA have completed an internship or similar training
31 intern classes to date
70 applicants for 12 internship spots at FHA
Quick facts about veterinary internship programs in the US:
Only 25 % of graduating veterinarians complete an internship
128 small animal medicine/surgery internship programs nationwide
99 programs are in private practice hospitals with 614 private practice positions
952 applicants for 794 available small animal medicine/surgery positions
66% of applicants to small animal medicine/surgery internship candidates match to a program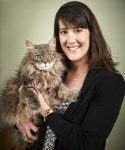 Dr. Nicole Cohen graduated from veterinary school at the University of California, Davis in 2004 and went on to complete an internship in small animal medicine and surgery at Bay Area Veterinary Specialists in northern California.  Dr. Cohen joined Friendship in 2006 and works on both our Emergency & Critical Care and Primary Care departments.
*Featured image courtesy of Veterinary Brainstorm.