Fergus is in Remission!
Fergus was in today to see Dr. Mallett for his final chemotherapy treatment for lymphoma. We are so happy to report that he is feeling well and his cancer is in remission!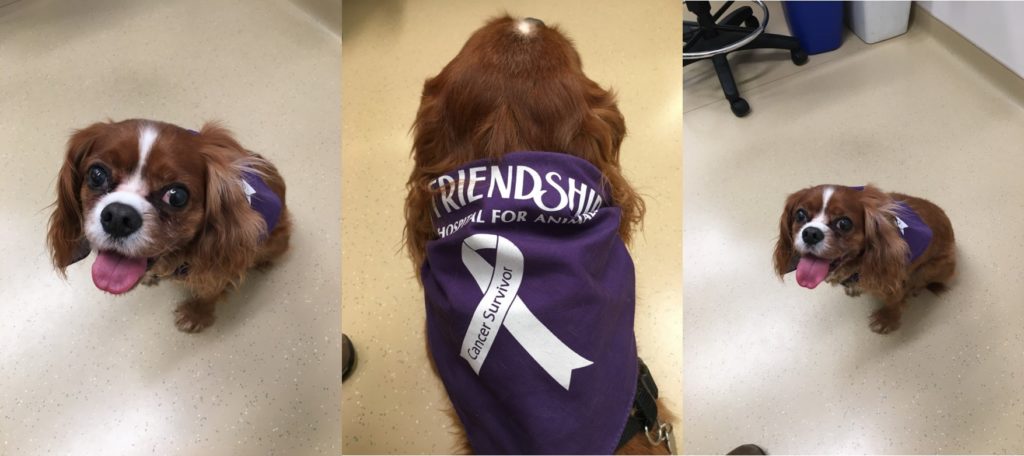 Headed by board-certified oncologist Dr. Courtney Mallett, Friendship Oncology Specialists offers a wide variety of treatment options for pets with cancer.
* Featured image courtesy of Woofipedia.