Tips for Positive Aging
Thanks to advancing medicine and better nutrition, pets live longer than ever before. However, with these added years of valuable life come more age-related health problems. Primary care doctor, Dana Kuehn, has some tips to help you keep your pet aging in a positive way!
1. A relationship with a primary care veterinarian is important. Screening blood and urine tests every 6 to 12 months is key to monitoring organ function and catching problems before they become too severe to treat.
2. Don't assume that changes you see in your geriatric pets are age-related changes. Sometimes these changes arise from conditions that can be treated. Some signs that may indicate a problem include increased water consumption, poor gum or tongue color (these tissues should be a healthy pink), changes in behavior or sleeping habits, changes in vision or hearing, coughing and skin problems.
3. Look for orthopedic changes, such as stiffness or lameness. Exercise is an important part of an older pet's life, even in the face of arthritis. Arthritis is a progressing condition caused by destruction of cartilage in joints and keeping your pet active will help maintain muscle mass.
4. Mental stimulation is crucial for keeping your pet's mind sharp. To keep your dog's mind engaged, try challenging food and treat toys, playing hide and seek or learning new tricks. For cats, try interactive feeding (see foodpuzzlesforcats.com), feathers on poles, bubble machines or foil balls.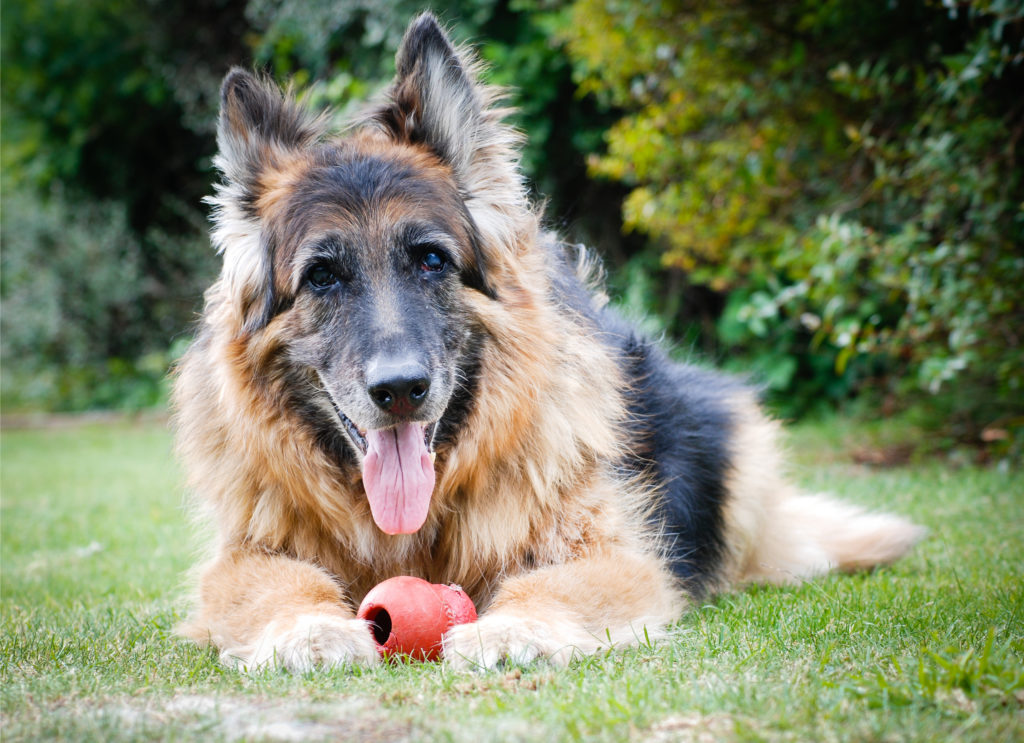 5. Simple environmental modifications such as well-padded cushions for sleeping, ramps or slings to help your pet climb stairs, and traction devices to prevent falls on slick floors can go a long way in keeping your pet comfortable and mobile.
6. A well-balanced diet is an important component of an older pet's health regimen. Diets for geriatric pets are formulated with lower fat, phosphorus, protein and calories and increased fiber. Keep junk food, treats and table scraps to a minimum as these supplements may lead to weight gain, which predisposes pets to arthritis, puts strain on the heart, reduces stamina and increases anesthetic risk.
Dr. Kuehn graduated from the University of Minnesota and joined Friendship in 2005. She is a Diplomate of the American Board of Veterinary Practitioners and serves as Friendships Chief of Primary Care. Her interests include endocrinology, urinary tract disease, ophthalmology, and soft tissue injury.
*Featured image courtesy of Shutterstock.