Client Education with Dr. Ashley Gallagher!
Friendship Hospital for Animals knows that pet ownership can leave you with a lot of questions.  Providing the best care for your pet is our number one goal. That's why we offer Client Education seminars aimed to provide valuable pet-related information to our clients and community.
Topic: Enrichment with Training, Toys, & Fun

Join us for (an always popular) Dr. Gallagher presentation on canine training and enrichment! She'll be joined by special guest, Frank – her charming (and well behaved) Labradoodle! September 16th, at 7:00pm in the reception area of the second floor at Friendship. FREE and open to the public!
Light fare and soft drinks provided.  Check back often for information on upcoming presentations!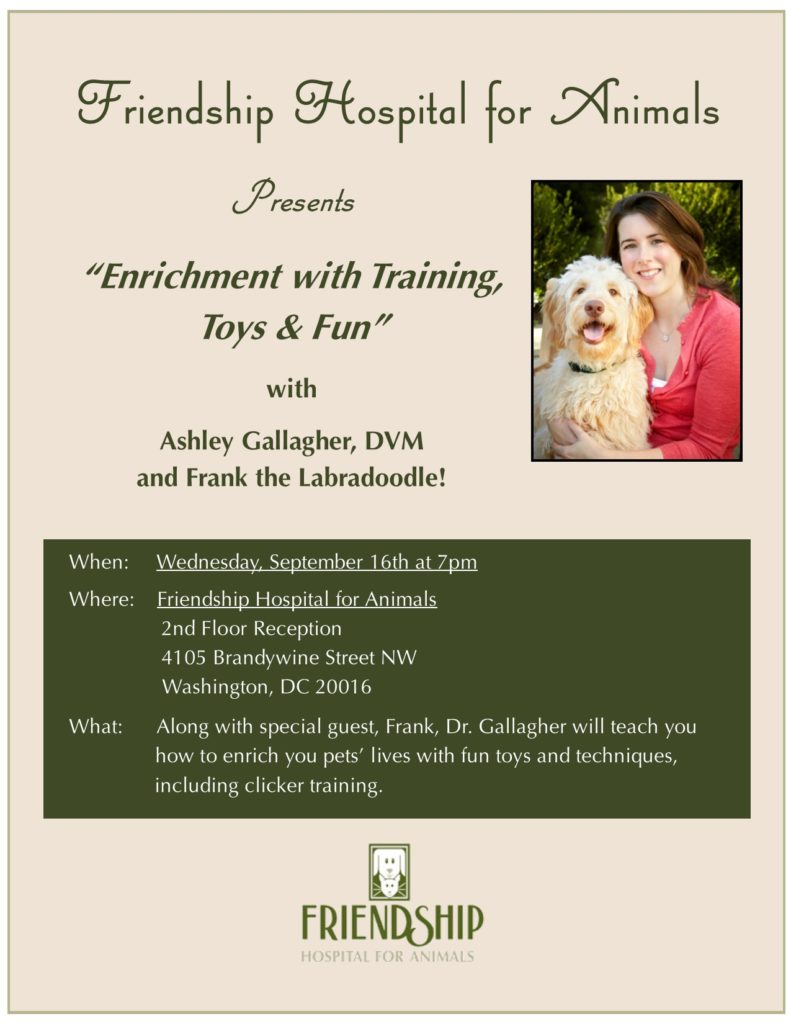 * Featured image courtesy of My Best Buddy Dog Training and Behavior Solutions.